Disinfecting UV-C LED Lamp with sensor Anti bacterial anti dust mite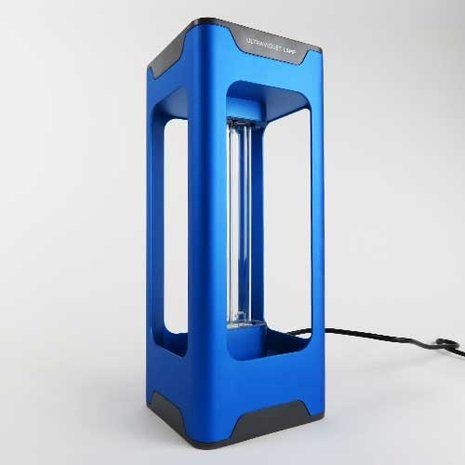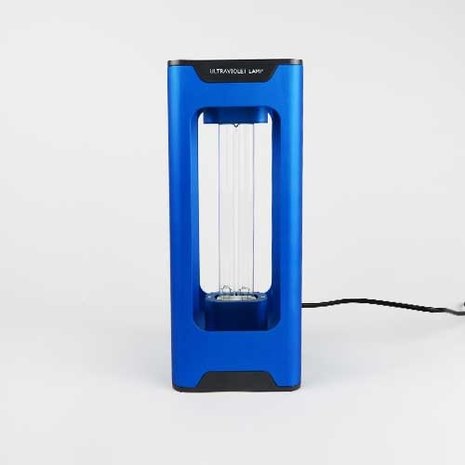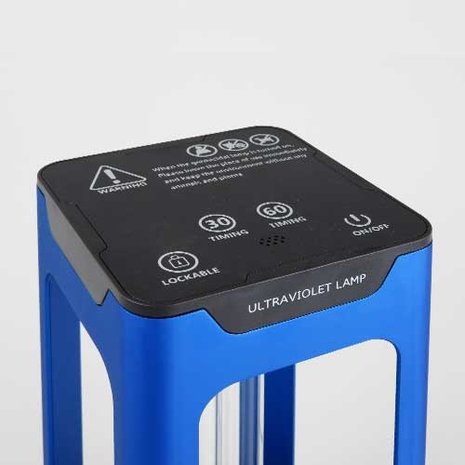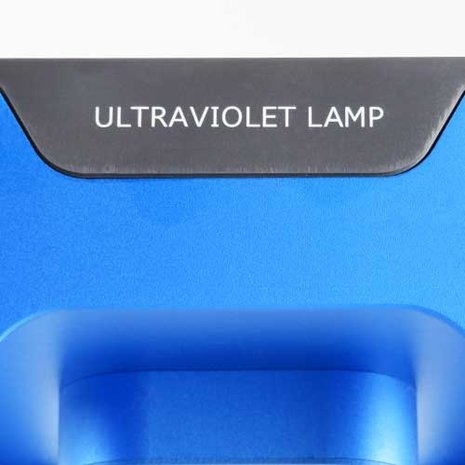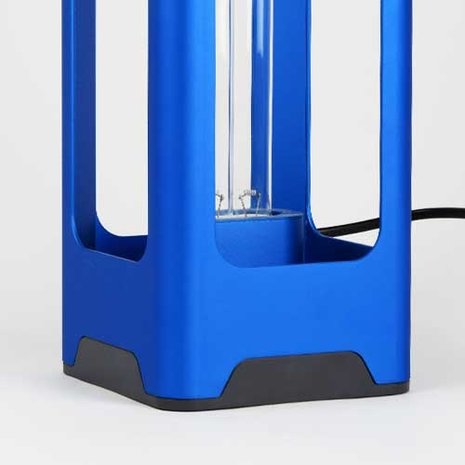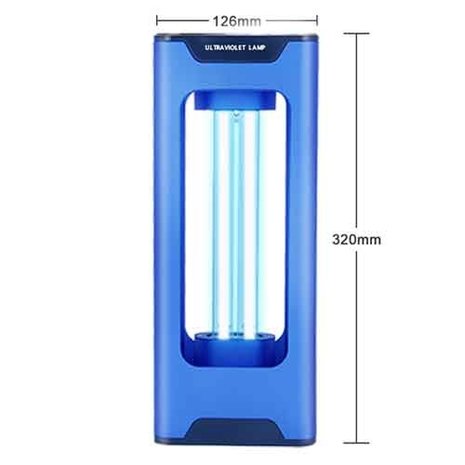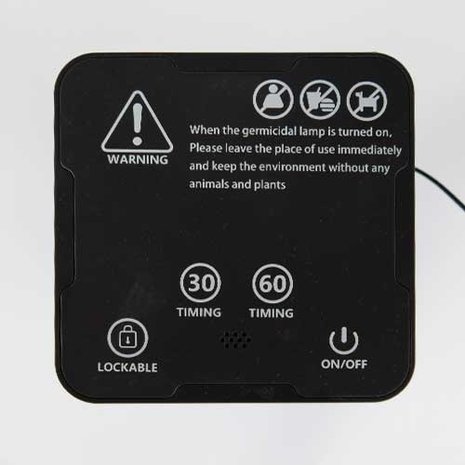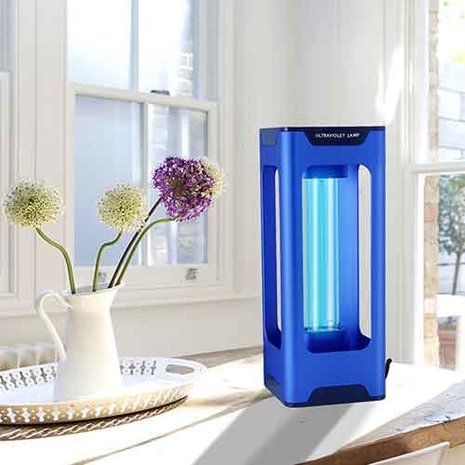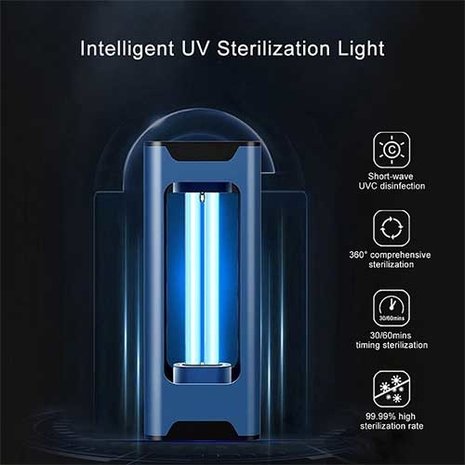 Product description
In short
Kills 99.99% bacteria, fungi and viruses
Kills 100% dust mites
Disinfects rooms, surfaces and objects (desks, beds, phones, keys, etc.)
With sensor - Automatically turns off when motion is detected
Automatic program of 30 or 60 minutes
Disinfects up to 30m²
30,000 burning hours
2 Year Warranty
Disinfecting UV-C lamp
This UVC lamp is specially designed to disinfect and sterilize rooms, surfaces and objects. The lamp kills microorganisms such as fungi, bacteria, viruses, algae, and micro insects such as dust mites through UVC radiation. This radiation is germicidal and sterilizing. Ultra Violet disinfection technology has unmatched sterilization efficiency compared to other technologies. The sterilization efficiency can reach 99%~99.9%, for dust mite it is even 100%.
Anti-bacterial and virucidal
The anti bacterial and virucidal ability of this lamp is applicable to a wide range of room objects and situations, both for home and business.
UVC lamp applications for home
Bedrooms (mold, bacteria)
Beds, bedding (dust mites, bed bugs)
Toilet, bathroom (mold, bacteria)
Keys, phones etc (bacteria, viruses)
Shoes, coats, clothes (bacteria, viruses)
Business applications for UVC
Laboratories, work tables, tools
Hospitals
Hairdressers, dental practices, orthodontic practices, general practices
Schools, universities, etc.
Public spaces, libraries, railway stations, stadiums etc.
Public transportation, buses, trains, subways etc.
Anti allergy, house dust mite and other allergies 
Do you suffer from house dust mite allergy? Do you suffer from bedbugs or other micro-organisms that cause itchy bumps or other annoying symptoms? This UVC lamp does away with them. In 30-60 minutes, all micro-organisms such as dust mites in a 30m2 room are eradicated. With a sterilization efficiency of 100%, this is the ideal solution against house dust mite allergy.
The scientific principle of UV disinfection
The uvc lamp mainly acts on the DNA of microorganisms, destroys the DNA structure, and causes it to lose the function of reproduction and self-replication to achieve the purpose of sterilization. UV sterilization has the advantage of being colorless, odorless and with no chemical residue. But if protective measures are not in place, it is very easy to cause harm to the human/animal body.
Read the instruction manual
Use the lamp as indicated in the instruction manual. UV(C) radiation can be harmful to the skin and eyes if in direct contact with the UV(C) radiation. Please note that precautions may need to be taken before using the product. Therefore, please read the instructions for use carefully.
If the lamp breaks, ventilate the room for at least 30 minutes. Then remove the parts. Use gloves when doing so (do not use a vacuum cleaner). Put the loose parts in a plastic bag that can be sealed tightly. Take the sealed bag to an environmental site as chemical waste.
! This product cannot be returned after the warning seal and protective plastic have been removed.
Product specifications
EAN

7423338650625

Disinfection ration

Kills 99.99% of viruses and bacteria

Dust mite control

Kills 100%

Range

20-30m2

UV wavelength

254nm UVC

Input voltage

220-240V AC

Warning

Read the instructions and warnings before use
Show more
Show less
Reviews
Posted by: MM on 1 December 2021

Heel blij mee, goede prijs!

Posted by: Leo on 26 November 2021

Goede prijs

Posted by: Job van ECO LAB on 5 October 2021

Erg tevreden met het steriliseren van onze laboratorium ruimte en gereedschappen

Posted by: Peter on 29 August 2021

Wordt gebruikt om klas lokalen te ontsmetten. We zijn erg tevreden!

Posted by: Marie on 15 July 2021

Na een paar dagen deze lamp gebruikt te hebben in mijn slaapkamer heb ik geen last meer van allergische reacties op huisstofmijt. Ik wou dat ik dit eerder wist. Bedankt!
Create your own review